"AmPro" is the acronym we have defined as "I Am Professional" to embody the adept skill, cultivated mind and creative spirit that are instilled throughout the creation of an AmPro product.
--Founding Team
The AmPro Brand
Our Roots
Established in 1984, AmPro Tools was built upon the aspiration to build and provide unrivaled first-class products that constantly set the standard in innovation, quality, and performance to meet the needs and dreams of businesses across-the-board. As a result, the AmPro brand, the product of our unwavering commitment to excellence, was born.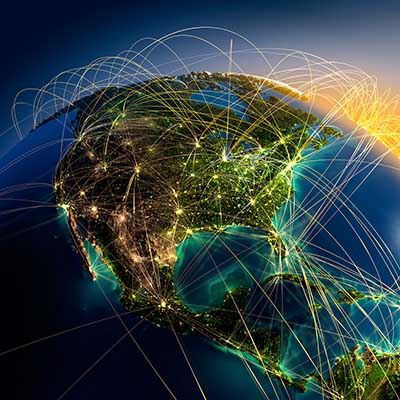 Global Reach
Today, with over 30 years of experience, AmPro Tools has established itself as the international leader in providing top quality products and reliable services. Serving over 80 countries worldwide including the United States, Europe, Middle East, Australia, Asia, South Africa and Russia, we provide our customers with an extensive product line including hand tools, automotive specialty tools, pneumatic tools and accessories, power tools & equipment, and tool storage, for the hardware/construction and automotive industry.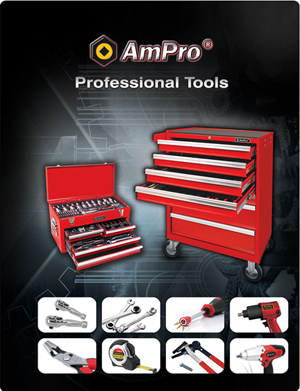 Extensive Product Line
In order to meet the different and changing needs of businesses everywhere, we offer a diverse and extensive range of products including our Metrix and MechPower brands. Each of our products is the result of customer-driven design, thorough product development and product sourcing. Our engineers perform stringent quality assurance and control to guarantee that our products meet the highest standards.
Championed OEM Services
Aside from providing our own brand of products, we also perform OEMs services for many customers worldwide. We have built long-standing relationships with our customers and guarantee your satisfaction, as our product development team assures the fulfillment of your companys desired specifications.
Tailored Full Service Programs
Recognized not only for the superior quality of our products, we offer reliable service programs. We have equipped many of our customers, including manufacturers and importers across the globe, with programs that are specific to their needs and preferences. Our programs include custom packaging and dazzling artwork that ensures product marketability. Today, many of our customers depend on our performance and quality of service in providing their patent designs.
We're All About You
Backed by decades of experience and expertise in the automotive and hardware/construction industry, AmPro Tools has become widely acclaimed by businesses all over the world as a symbol of quality, precision, dependability and customer satisfaction. We value every one of our customers and believe in long-standing relationships. We look forward to providing solutions for your business needs to help your business achieve its goals.